About Us – Foxteck Innovations Inc.
Foxteck Innovations Inc. is located directly north of Austin Texas in a town called Georgetown. All contract Engineers work remotely but are all located within the state of Texas. The whole team is devoted to bring the latest and greatest technologies to the hands of all Livestock Managers. We see the amazing things that come from our rural community and we also see the amount of work it takes to create quality products for all consumers. It is our goal to build tools to aide in simplifying the daily routines of all Livestock Managers to allow them to invest their time to where they want to instead of where they have to.
Blake Fox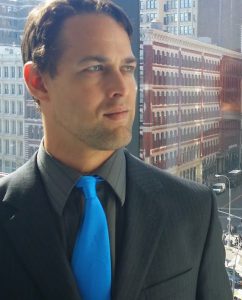 Blake Fox is the Founder and Lead Engineer and was raised on a hereford cattle ranch in central Nebraska. After graduation, he joined the United States Navy as an Aviation Technician working on communication and navigation systems. The last 13 years of his career has been focused on building great user experiences that entertain, change, and simplify his clients' lives. 
Before devoting all of his time to Foxteck Innovations Inc, Blake was the Lead Engineer of Software at Faceware Technologies, a Facial Motion Capture Company that focuses on image processing animation pipelines. There, he was in charge of everything software and product related. Blake maintained existing software and simplified the company's workflow pipelines while also planning and releasing three new software product offerings in a span of two years. Prior to Faceware, Blake worked as a Software Engineer for IBM.  During his employment with IBM, Blake developed toolsets and products utilizing the advanced Watson Artificial Intelligence engine. Furthermore, Blake wrote several patents in relation to the Watson system, many that have been published. His experience before IBM include working with Sony Online, Gamecloud Studios, and Madcatz Interactive developing hardware and software products for entertainment purposes.
Blake loves anything agriculture and everything technological. His current mission is to innovate ways to bring both things that he loves together, aiding in the advancement of our Agricultural Communities.
Elsa Fox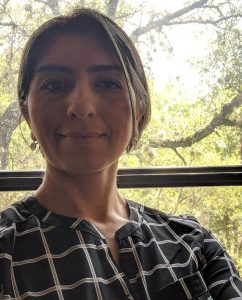 Elsa handles all of the Business Administration and Human Resources duties allowing everyone else to focus on creating amazing software. Elsa started her career focused on Computer Science and Technologies but switched midway to focus on International Business Administration. Ultimately, Elsa's career took a turn into education where she is utilizing her experience in order to help others.
Before dedicating her time to Foxteck Innovations Inc. Elsa worked for the states of California and Texas as a Special Education Instructor.  Prior to her education career, Elsa had the opportunity to work with the American Embassy in Italy as a Consular Intern. While starting her career, Elsa worked for multiple businesses performing a wide variety of Administrative and Clerical duties.
Elsa is very passionate when it comes to Technology. She has been part of the business and technological planning of Livestalk since it was a concept. Elsa ensures that every concept and wire-frame is very user friendly while also brainstorming on how the product can educate the end users while being used.